1" Schedule 40 Frame Clamp
Regular price
$50.00 USD
Sale price
$43.00 USD
Unit price
per
Sale
Sold out
Hey!
They're finally here.  We received a lot of requests for this size clamp.  Thanks to some loyal customers willing to pre-order, we kicked off our supply chain and had them made.  
They are great for building lightweight breakdown raft frames, and frames for smaller boats that don't require the bulk of heavier-duty frames.  Additionally, they are great for building accessories and systems for Sprinter Vans, Roof Racks, RVs, etc. 

The parts are made from 6061 T6 aluminum, billet machined, anodized in our new color (better UV stability), and laser etched.  Each one comes with our custom hot forged and machined U-bolt and corresponding nuts.  These parts are gorgeous!
Both sides accept standard dimension schedule 40 1" pipe.  

Thanks for your community!
Matt Smith
Materials

Machined out of 6061 T6 Aluminum and anodized our aqua blue, this device is built to last. UV resistant coord, housed in polyethylene tubing protects your precious reels from damage.
Shipping & Returns

If anything goes wrong with your Spey Sling send it back to us for a full repair or replace.
Dimensions

The diameter of the aluminum housings measures in at three inches. Add the loops and we are around six inches. The loops accommodate even the biggest butts on your two handed rods.
Care Instructions

These are built to last, but can be serviced by removing the four stainless steel screws. Or send it back to us for a full repair.
Share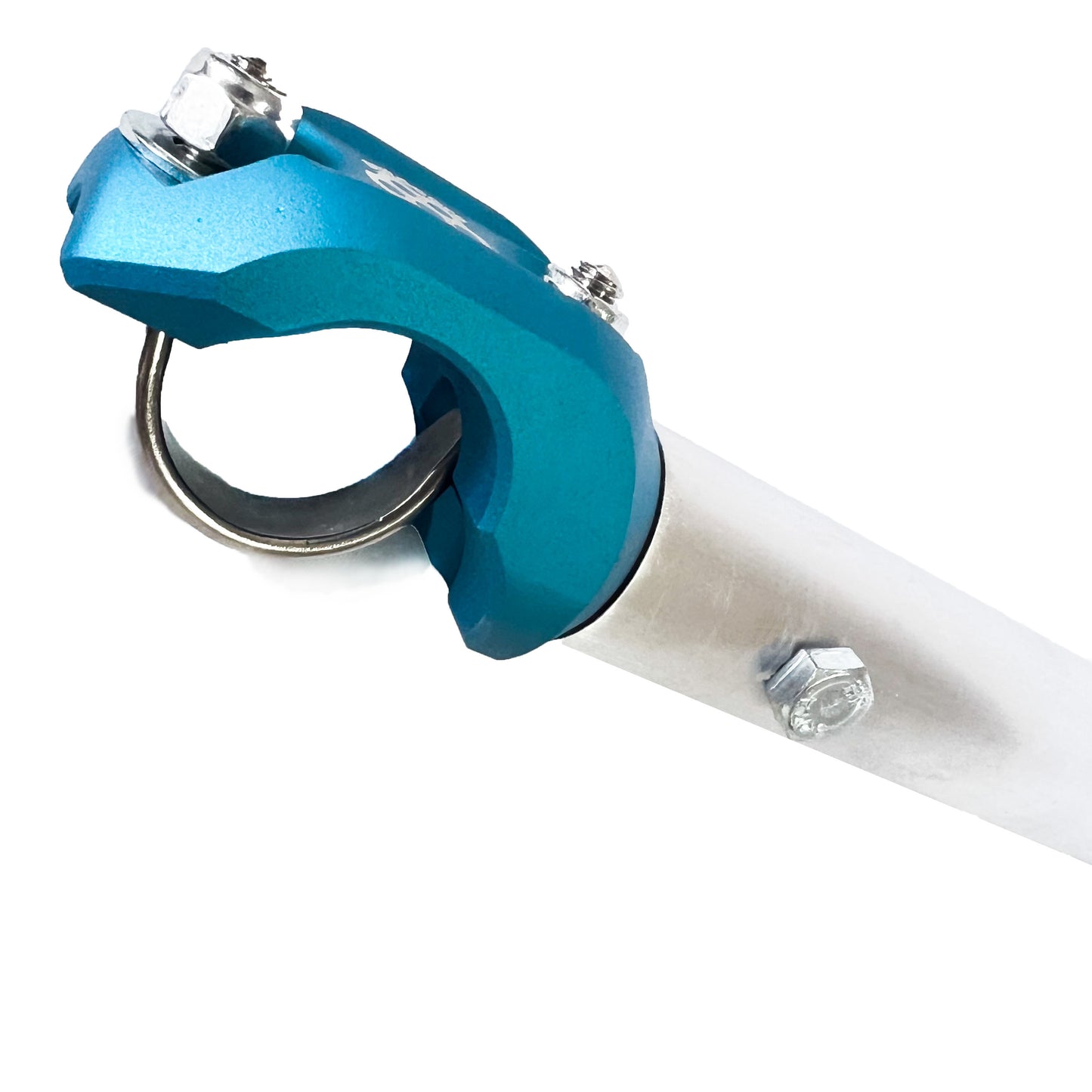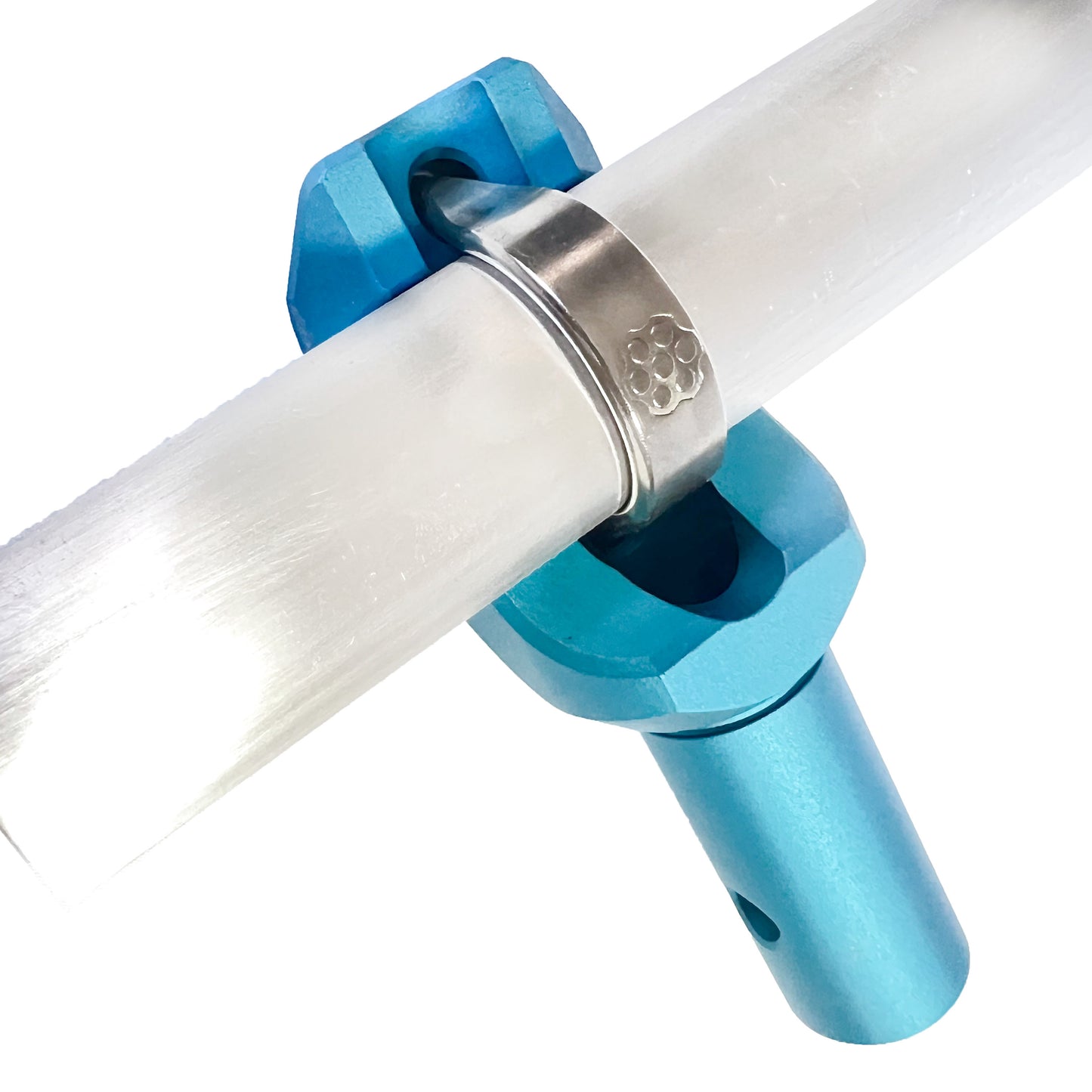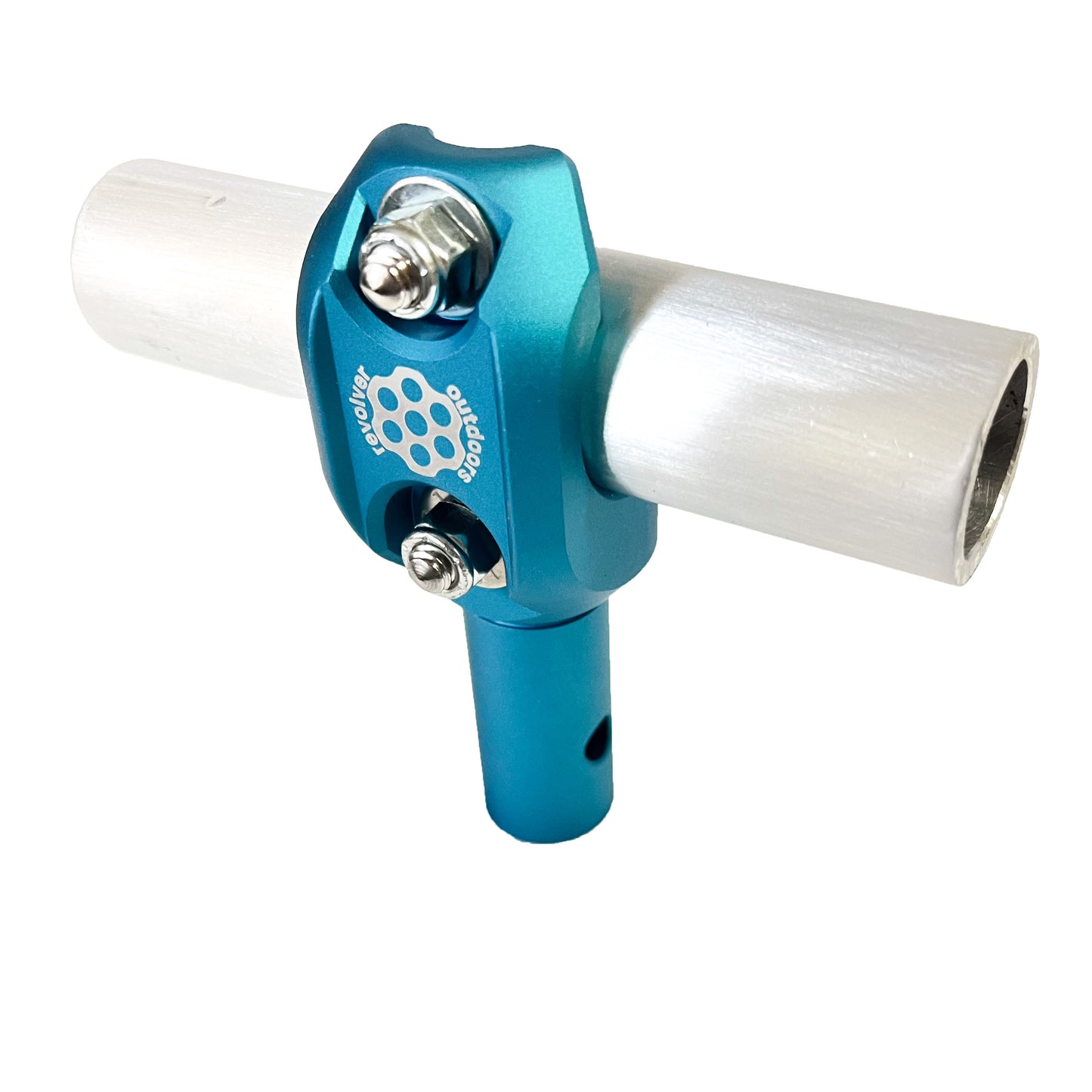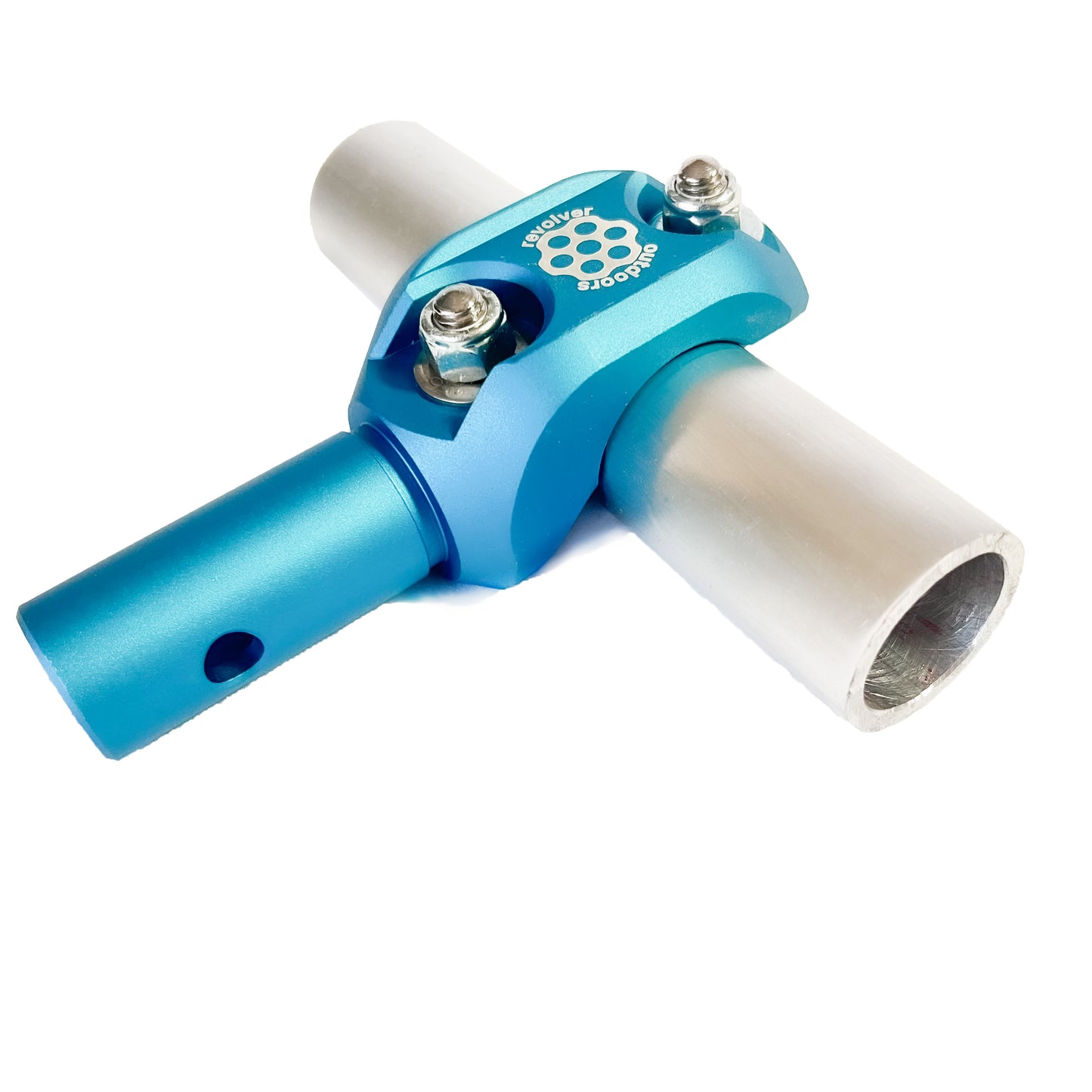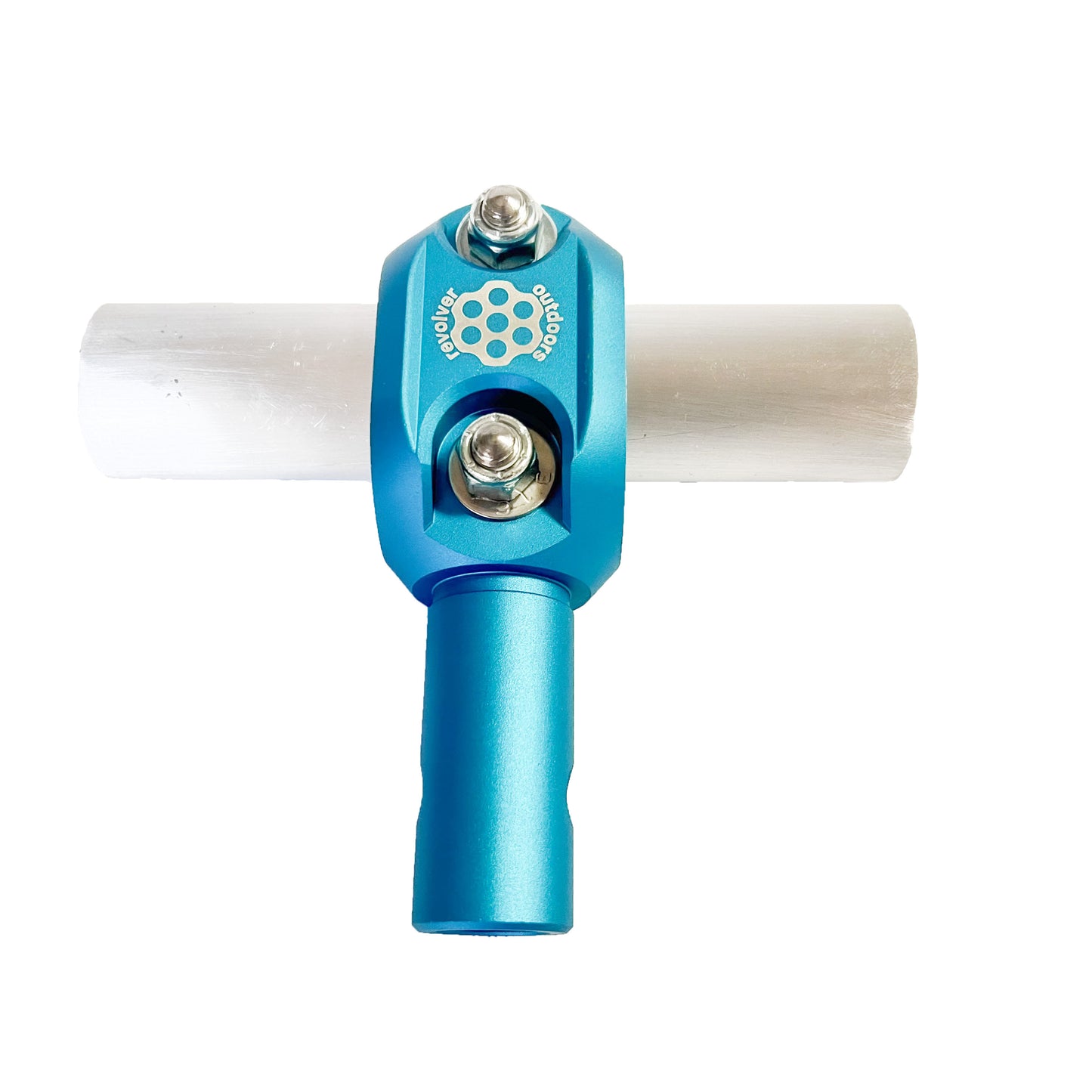 1" Schedule 40 clamps
Due to the length of the u-bolts - 4 stars, if they bolts were trimmed flush with the top of the nuts, then 5 stars. The fit and finish is very good. The radius of the fitting mates flush with the 1" Schedule 40 aluminum pipe. I like the blue color as it matches my blue cataraft tubes better than the red color used on some of Revolvers other fittings. The ends of the u-bolts are nicely rounded over. However, the only negative I can find is that the u-bolts are not cut short enough. They stick up above the nuts once tightened down too much and also extend above the top of the fitting. It is hard to imagine why Revolver Outdoors left the ends of the u-bolts so long. This is a significant issue that should be corrected by Revolver Outdoors if they make any additional batches. The bolts should not extend above the fitting as they can definitely cause injury when climbing round the frame. I'll have to spend some time trimming and refinishing the end of all the u-bolts. Other than that, they seem great.
1" frame clamp
Fit and finish is superb. Top notch anodizing. Attractive and functional fitting. Game changer for those wishing to build a lightweight breakdown raft or cataraft frame.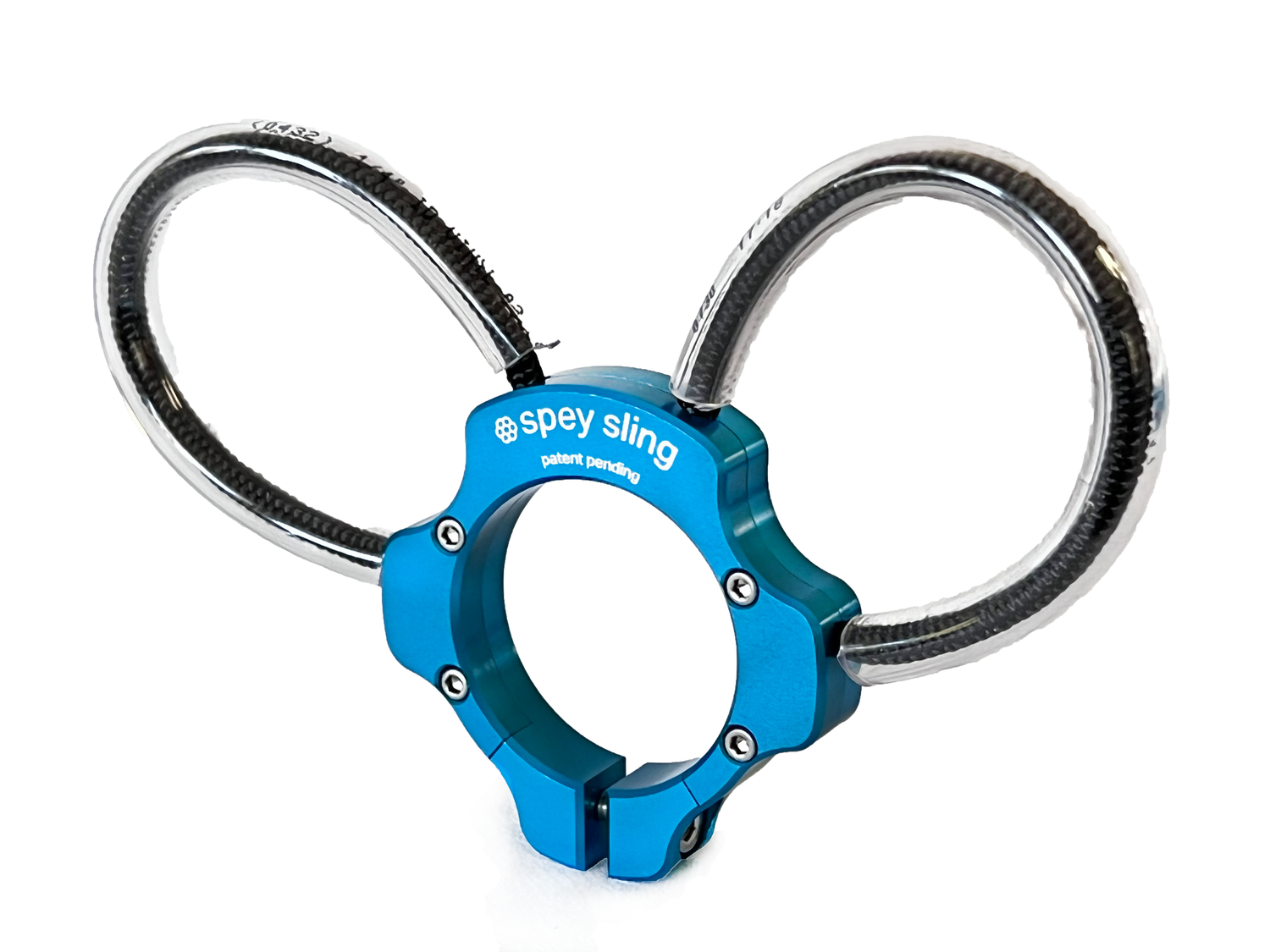 Protect Your Entire Quiver
The DDS alone get's you 90% there, but what about Steel Head season, when you need those big rods, fighting butts, two handed rods, and your whole aresenal to land the big one. The Spey Sling add-on is the answer.
Free Shipping

Enjoy free shipping on orders over $150. So add a few accessories to the basket.