1" U-bolt
Regular price
Sale price
$4.75 USD
Unit price
per
Sale
Sold out
Our new custom-tooled U-bolts are ready to ship.  They are hot forged from stainless steel, and embossed with our revolver mag.  The threaded ends of the bolts are domed to protect against scratching and cutting.  
We use a 3 stage tool to form these bolts.  This represents an extra step in manufacturing and an extra level of functional quality.  They are georgious to behold, and better to use.
Unlike other U-bolts on the market, both legs are perfectly parallel.  Other companies skip this step resulting in legs that taper outward causing the threads to catch on the clamp.  Our parallel legs eliminate the "stuck bolt" issue so prevalent in other products.  
Materials

Machined out of 6061 T6 Aluminum and anodized our aqua blue, this device is built to last. UV resistant coord, housed in polyethylene tubing protects your precious reels from damage.
Shipping & Returns

If anything goes wrong with your Spey Sling send it back to us for a full repair or replace.
Dimensions

The diameter of the aluminum housings measures in at three inches. Add the loops and we are around six inches. The loops accommodate even the biggest butts on your two handed rods.
Care Instructions

These are built to last, but can be serviced by removing the four stainless steel screws. Or send it back to us for a full repair.
Share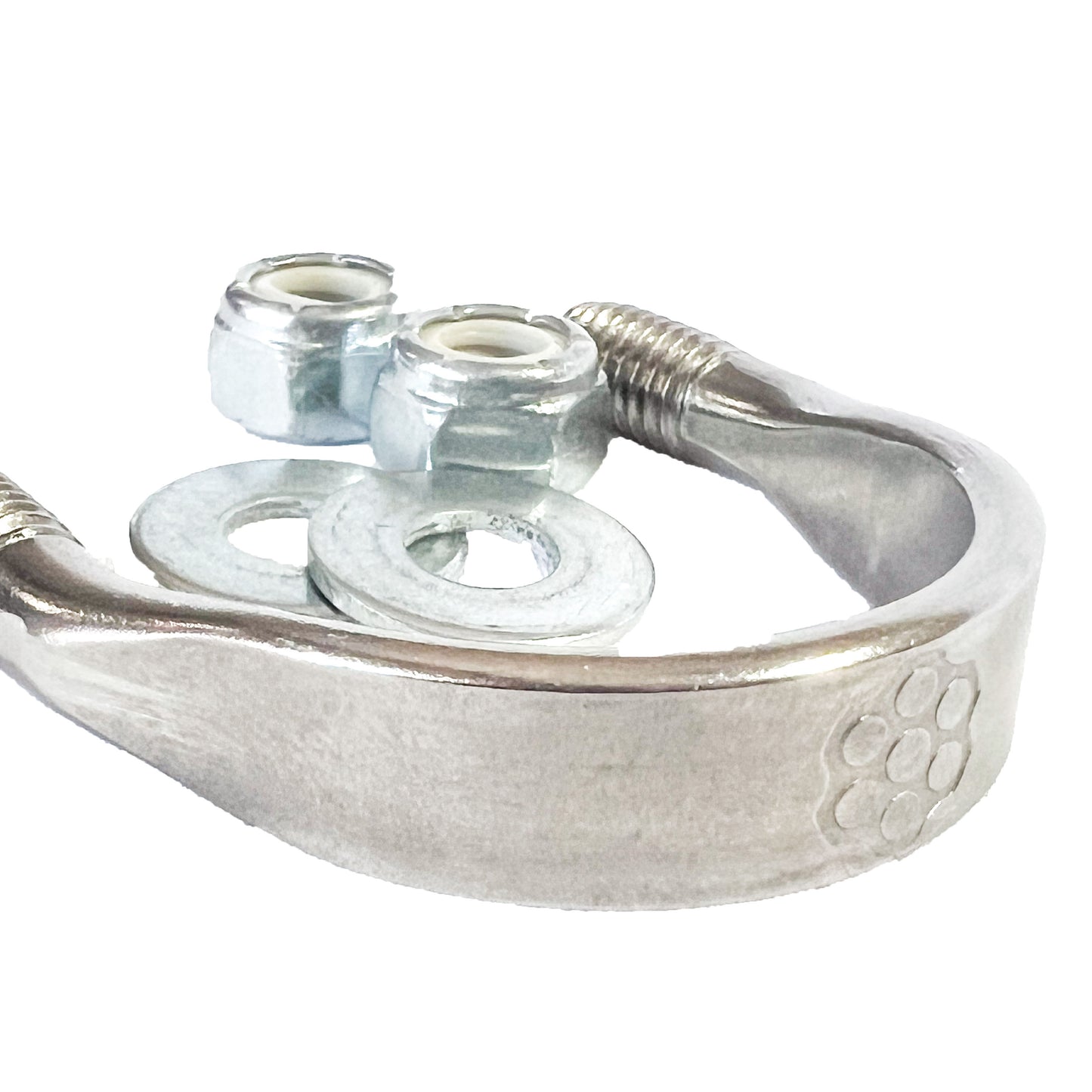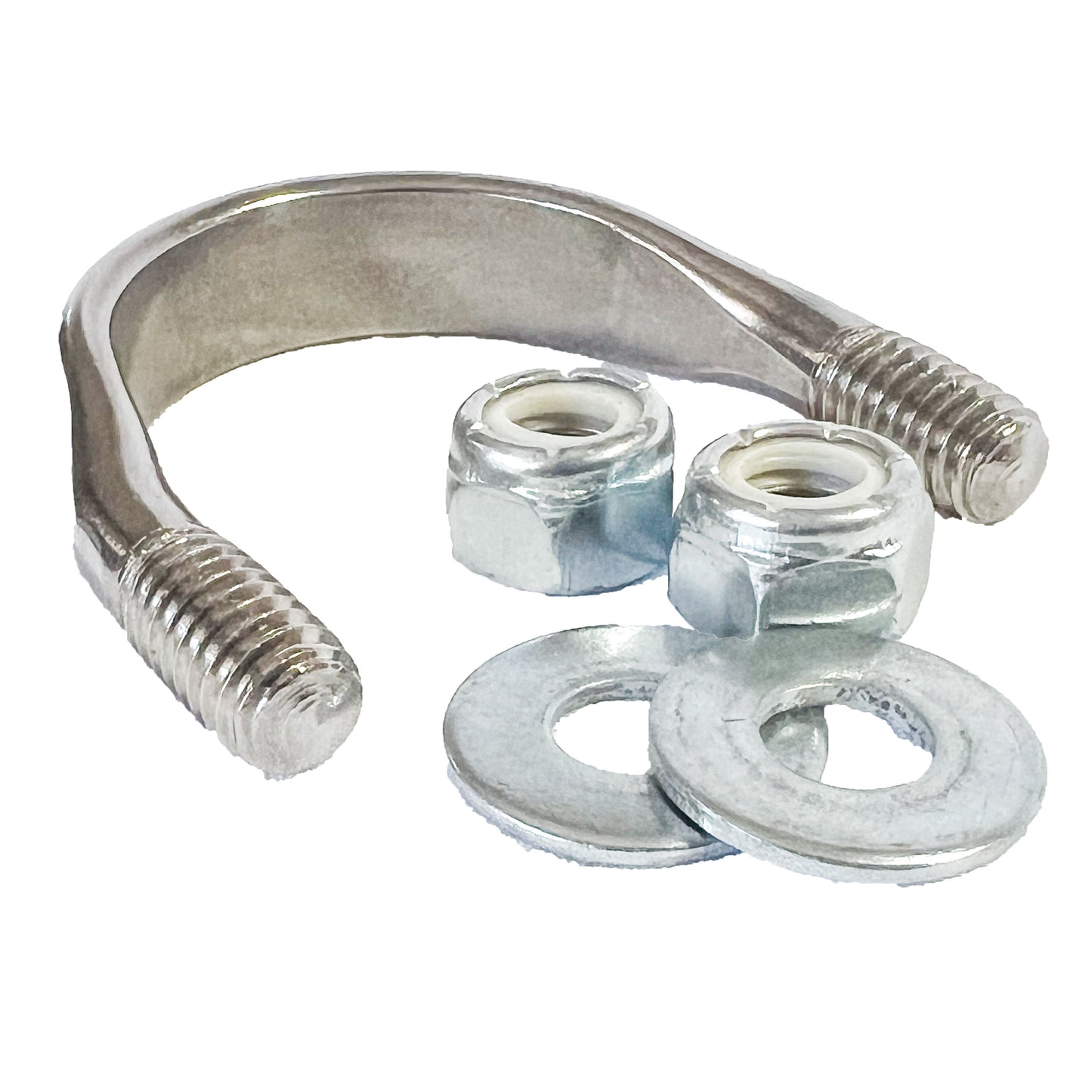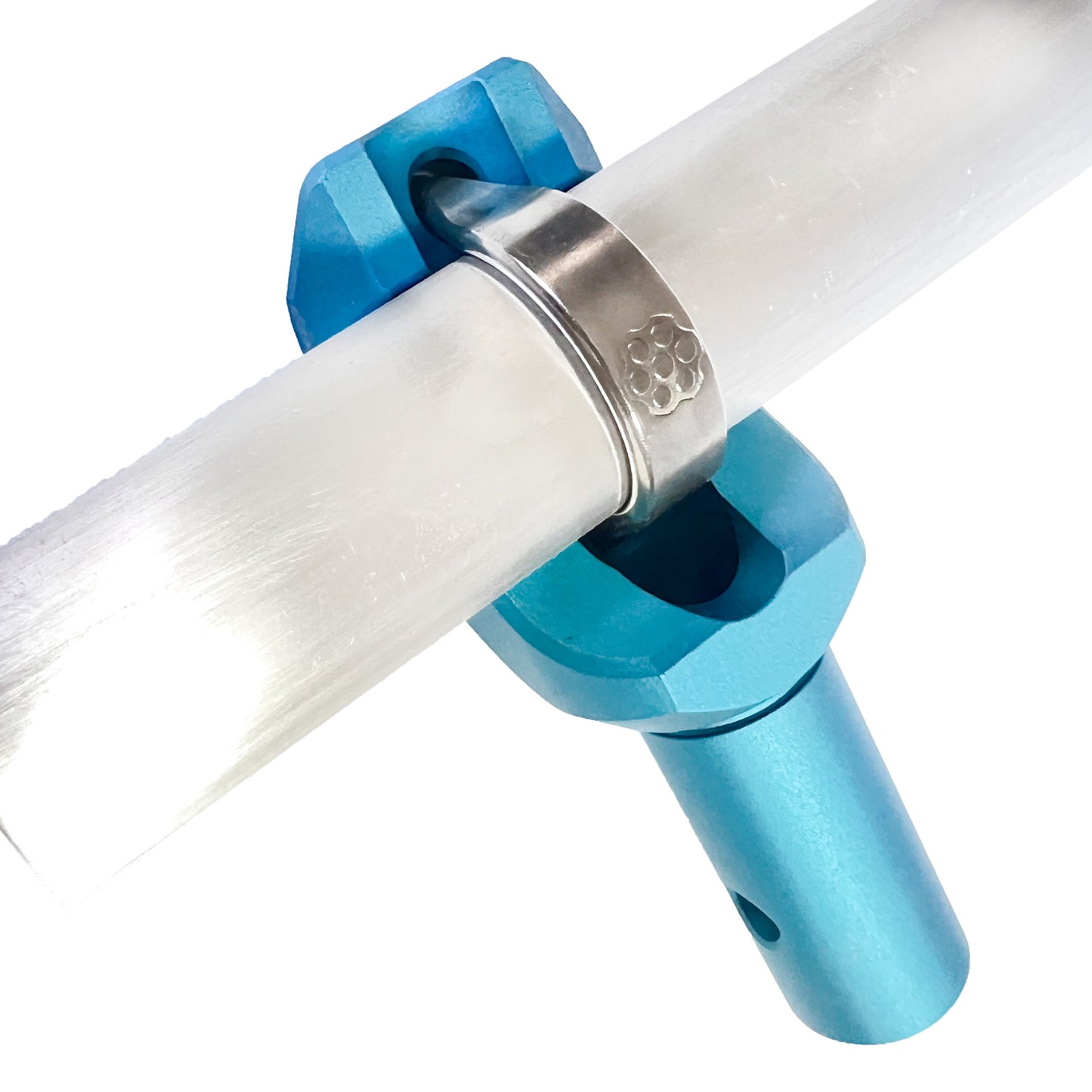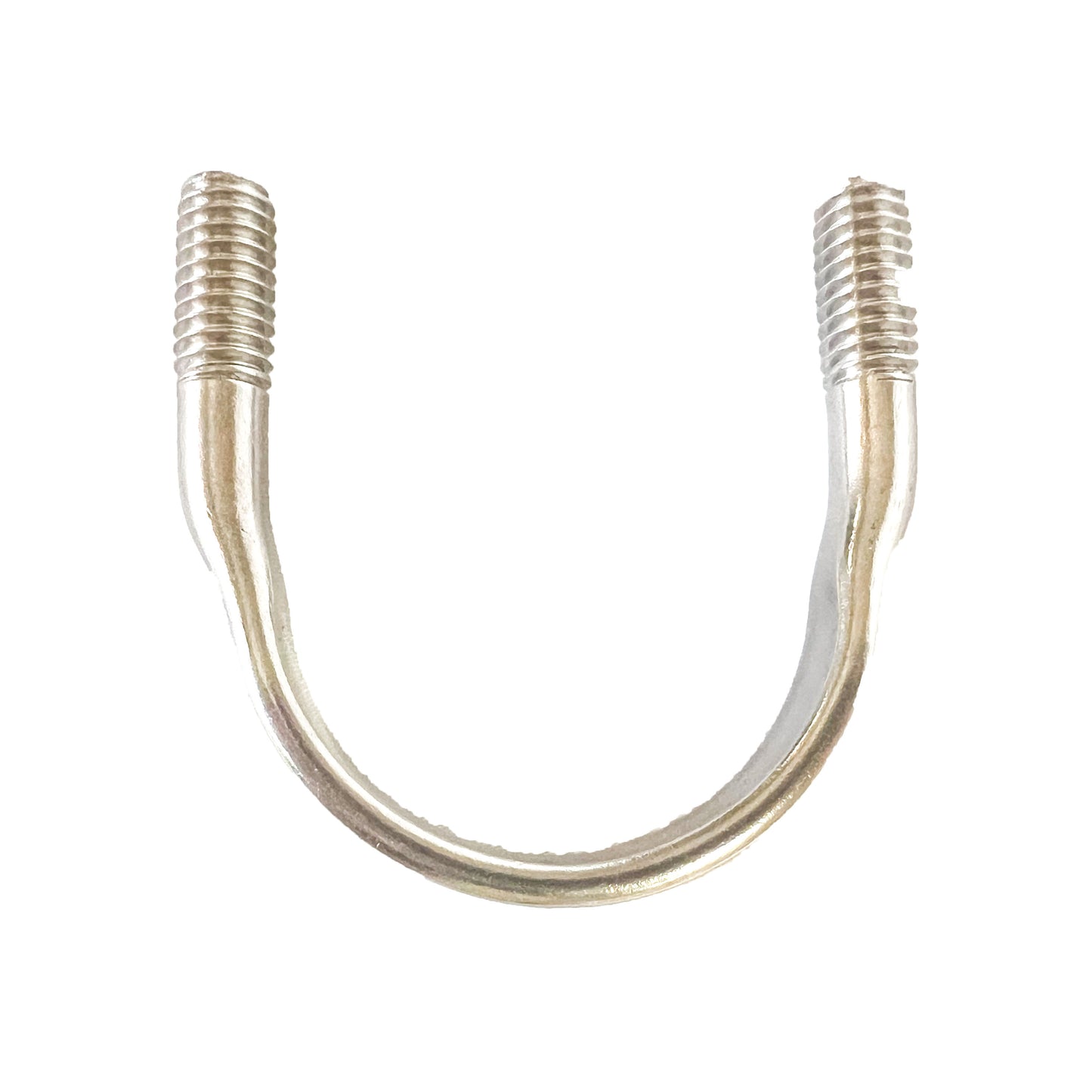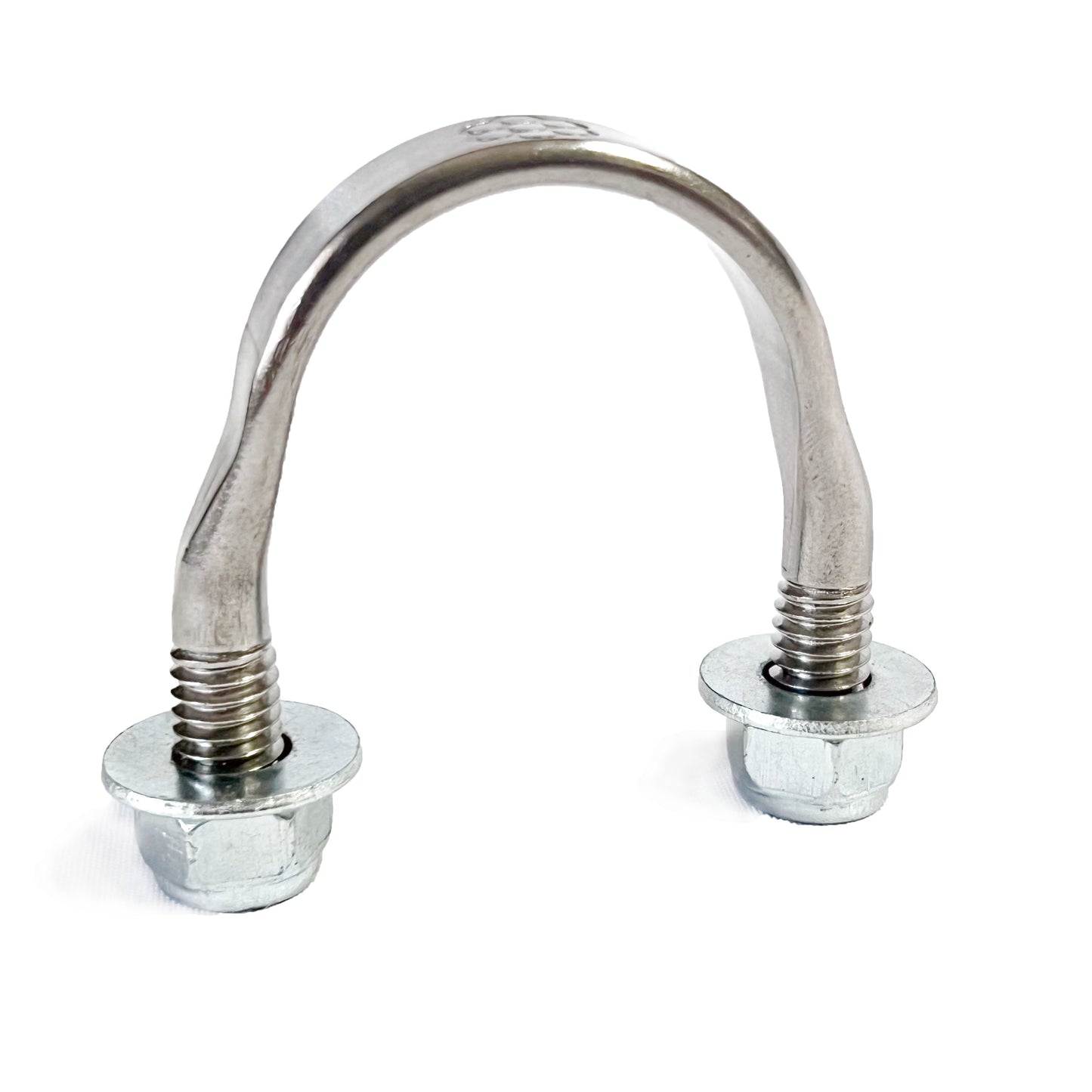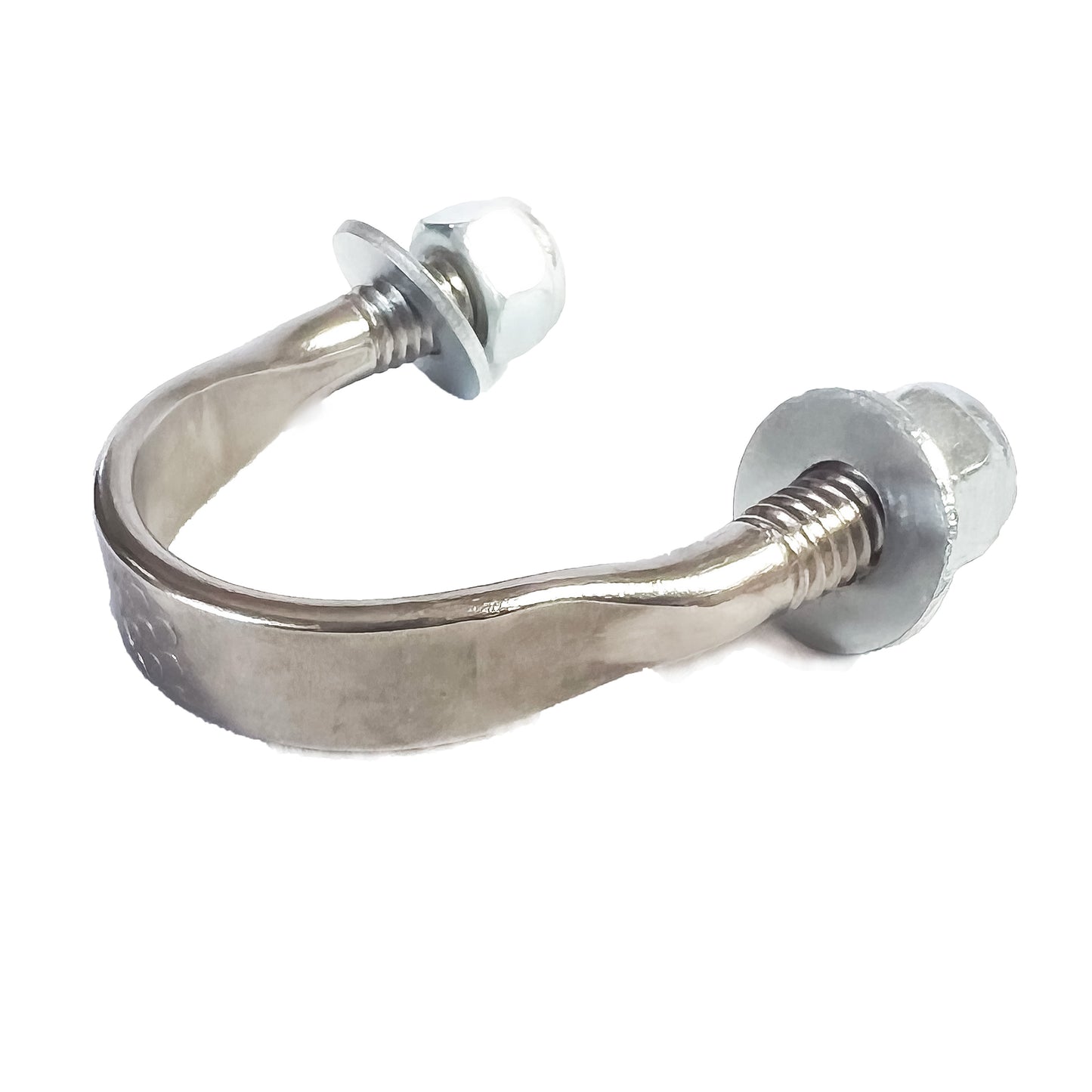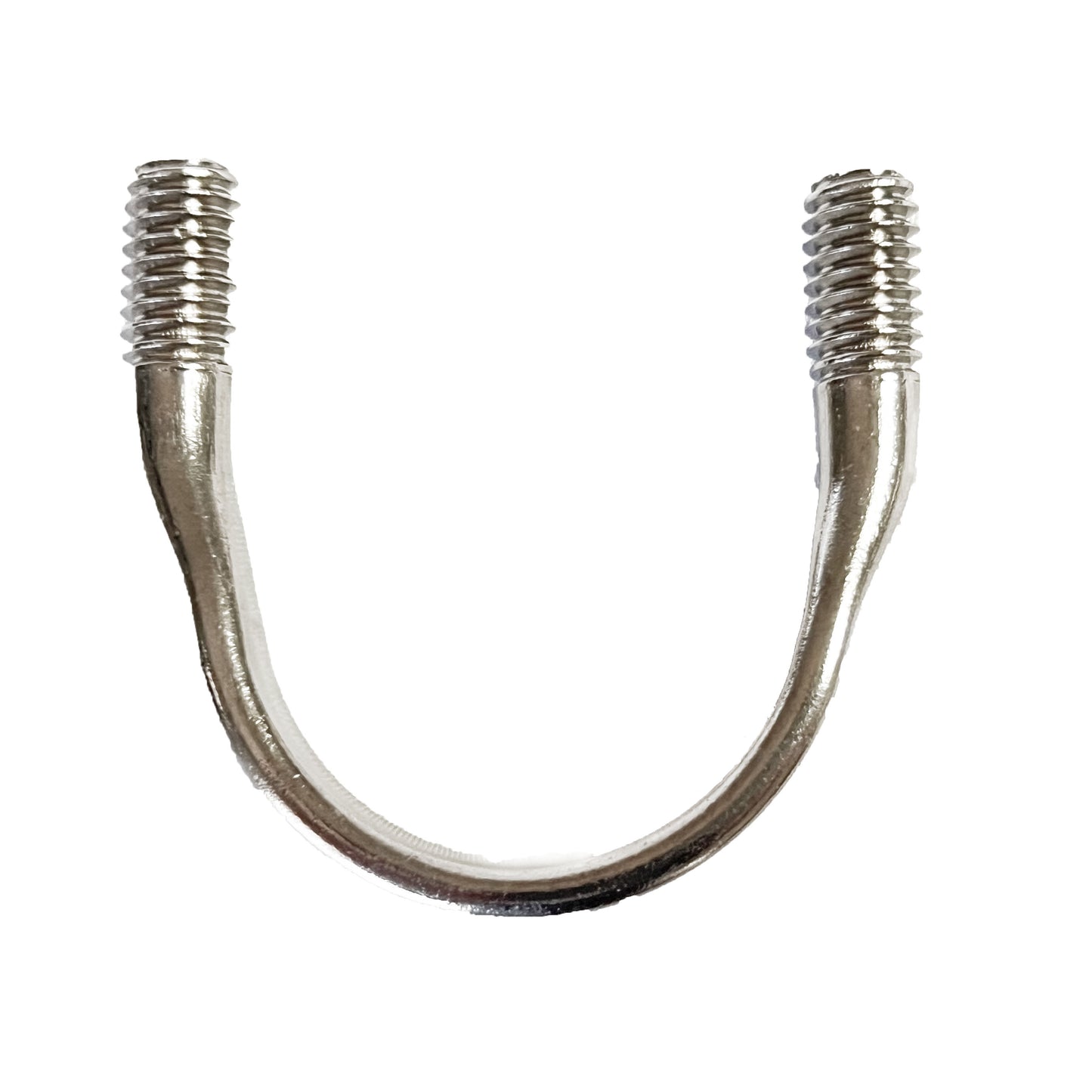 1" U-Bolt
Bigger than 1", tried to contact but emails are getting kicked back undeliverable. Too large for me to use but very nice finish. Maybe they sent me wrong ones but email kickbacks negates communications to remedy.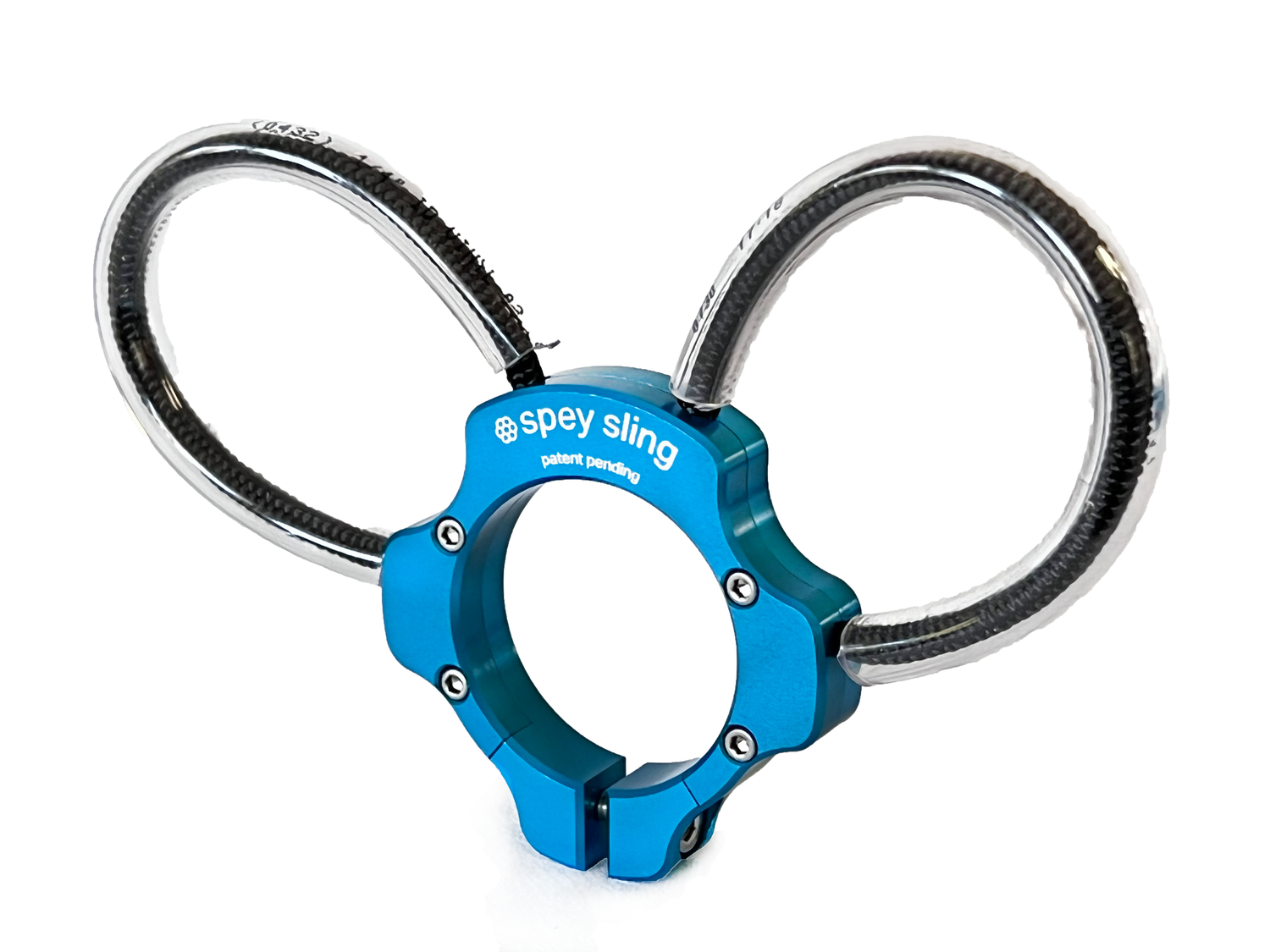 Protect Your Entire Quiver
The DDS alone get's you 90% there, but what about Steel Head season, when you need those big rods, fighting butts, two handed rods, and your whole aresenal to land the big one. The Spey Sling add-on is the answer.
Free Shipping

Enjoy free shipping on orders over $150. So add a few accessories to the basket.