1.5" Schedule 40 Frame Mount/Clamp
Regular price
Sale price
$50.00 USD
Unit price
per
Sale
Sold out
This frame clamp will mount our rod rack system to any raft frame from 1-5/8", up to 2" inches.  This is the same as adapting 1.5" schedule 40 down to 1.25" schedule 40 pipe.  The clamps fasten to any appropriately sized tube on your frame and adapt it to the smaller pipe size that other companies such as NRS use.  
These clamps also work to add NRS accessories to larger tube-diameter frames. The male end accommodates the NRS standard tubing making NRS motor mounts, floors, seats, and more available to your alternative frames. We have verified fit with the following frame manufacturers, but reach out if you have questions.
- Rocky Mountain Raft Frames
- Montana Raft Frames
- Down River Equipment XD Frames
- Mad Cow Frames
We machine the clamps out of 6061 T6 Aluminum, anodize them, then laser on our logo.  
Materials

Machined out of 6061 T6 Aluminum and anodized our aqua blue, this device is built to last. UV resistant coord, housed in polyethylene tubing protects your precious reels from damage.
Shipping & Returns

If anything goes wrong with your Spey Sling send it back to us for a full repair or replace.
Dimensions

The diameter of the aluminum housings measures in at three inches. Add the loops and we are around six inches. The loops accommodate even the biggest butts on your two handed rods.
Care Instructions

These are built to last, but can be serviced by removing the four stainless steel screws. Or send it back to us for a full repair.
Share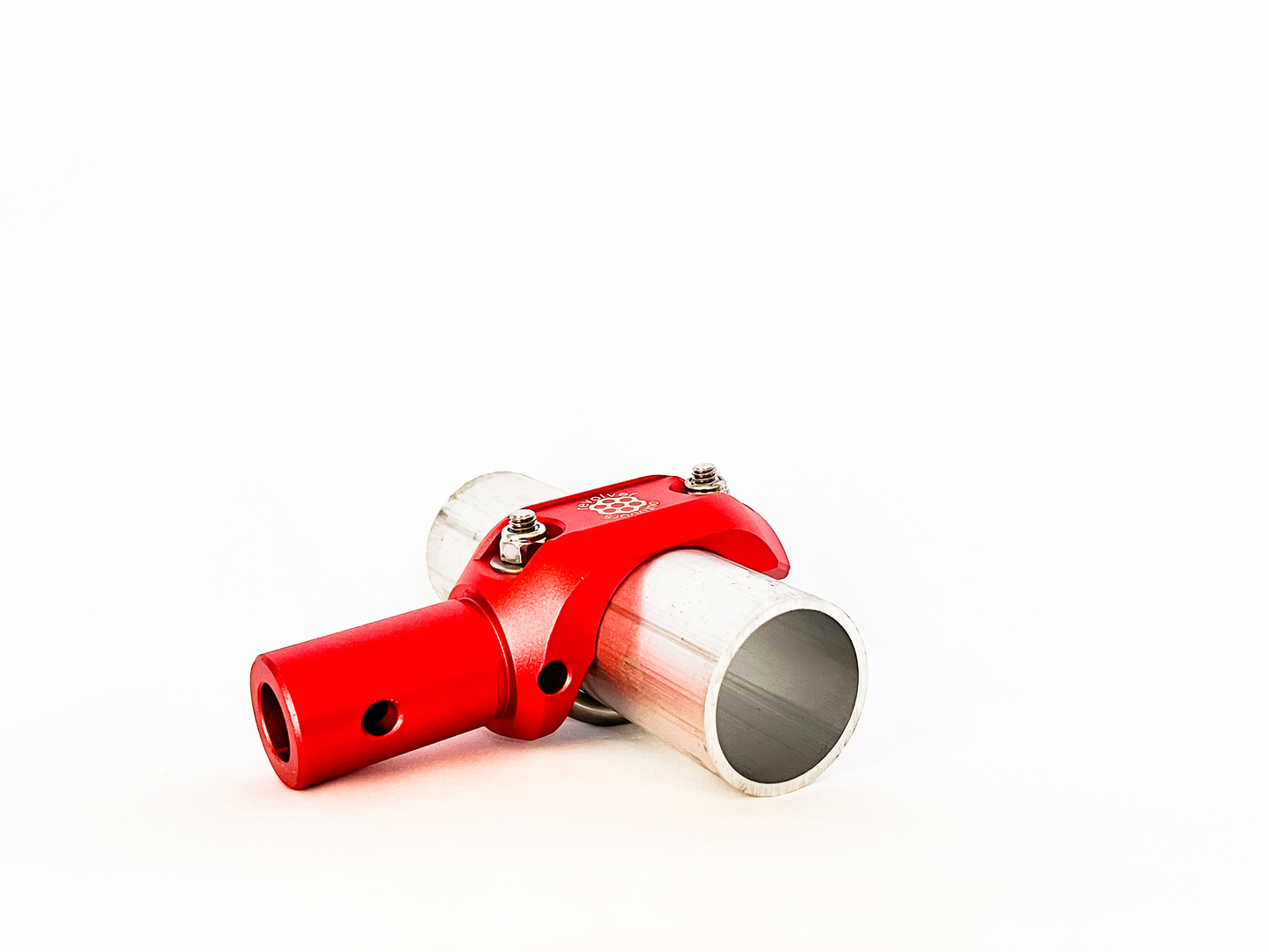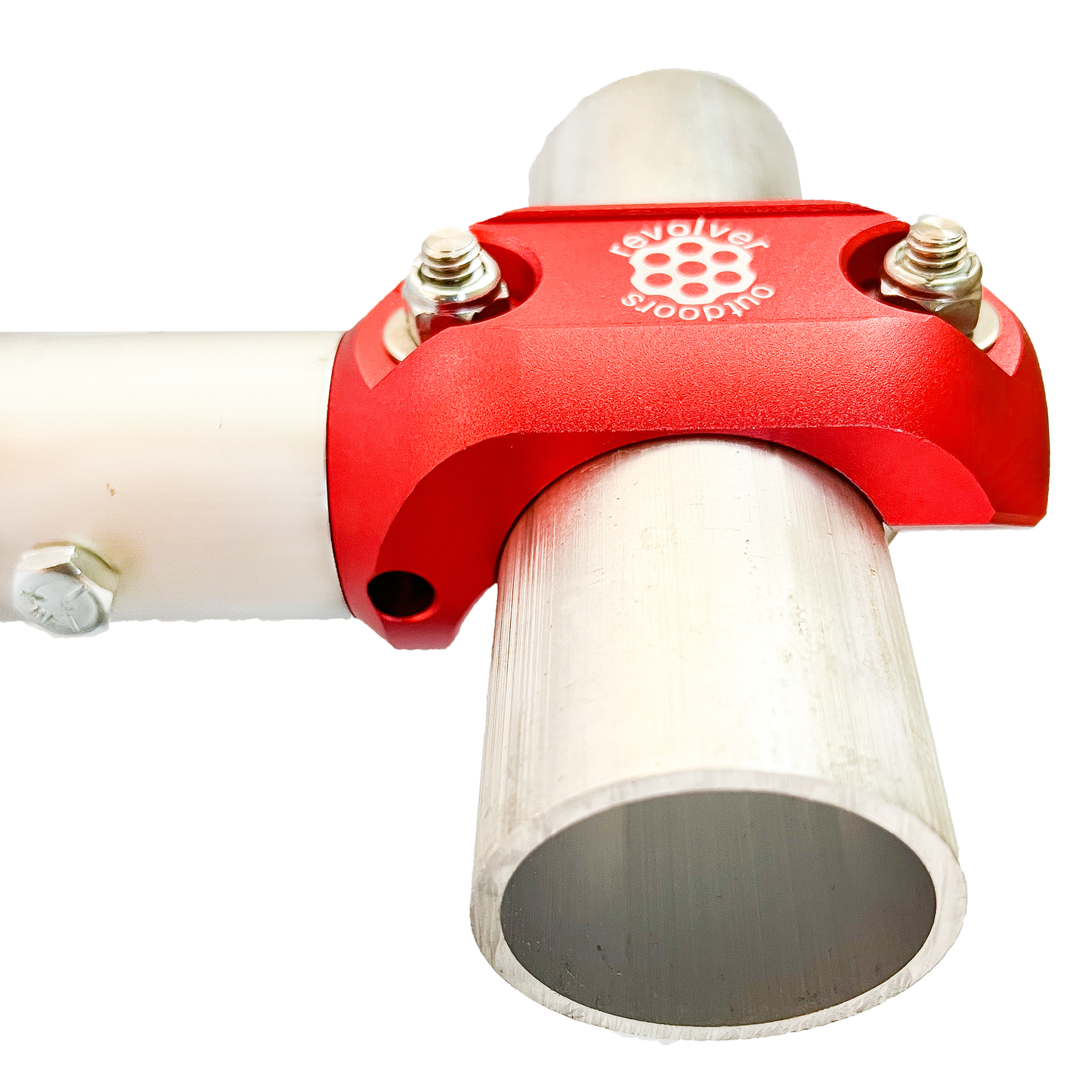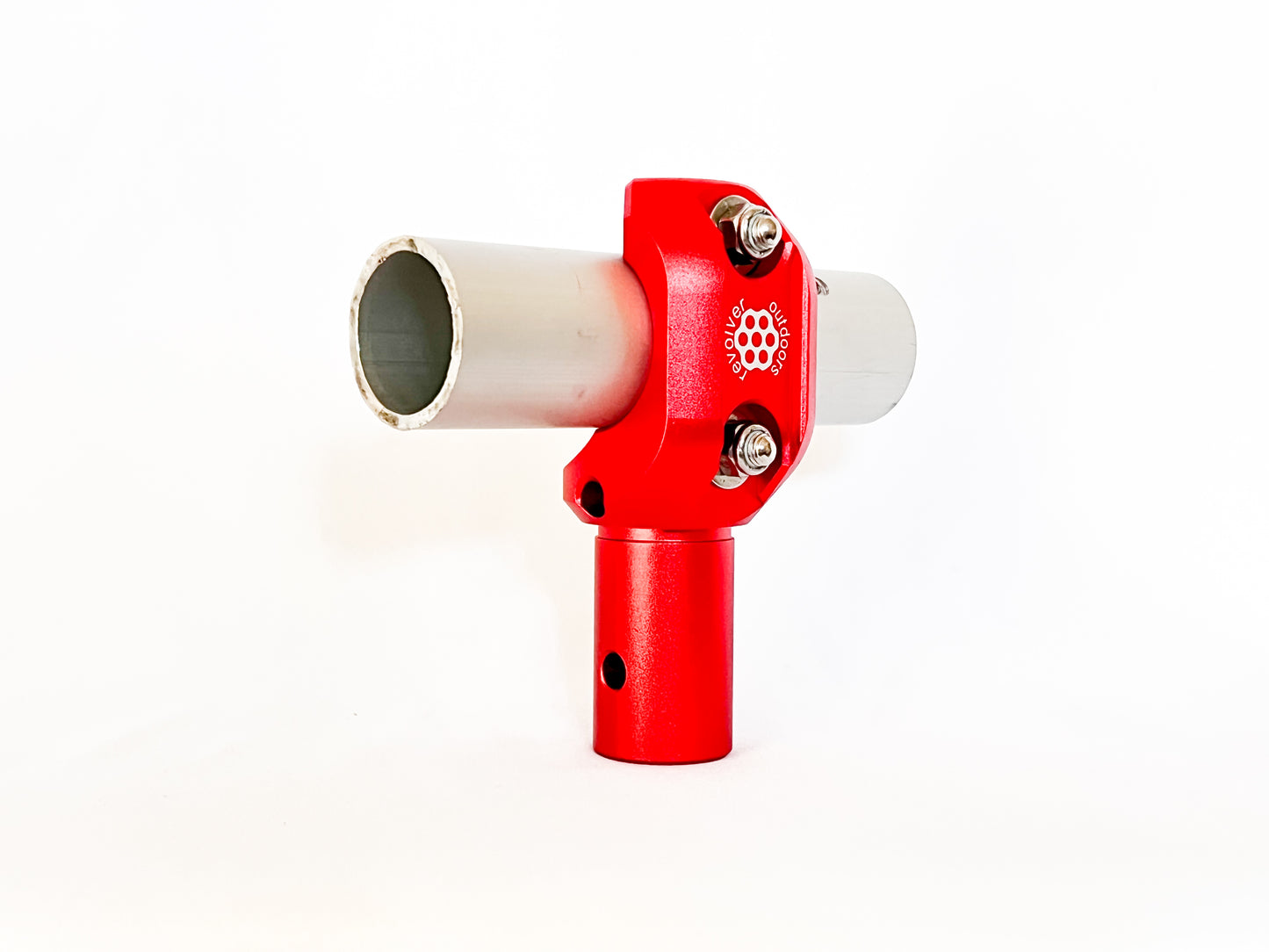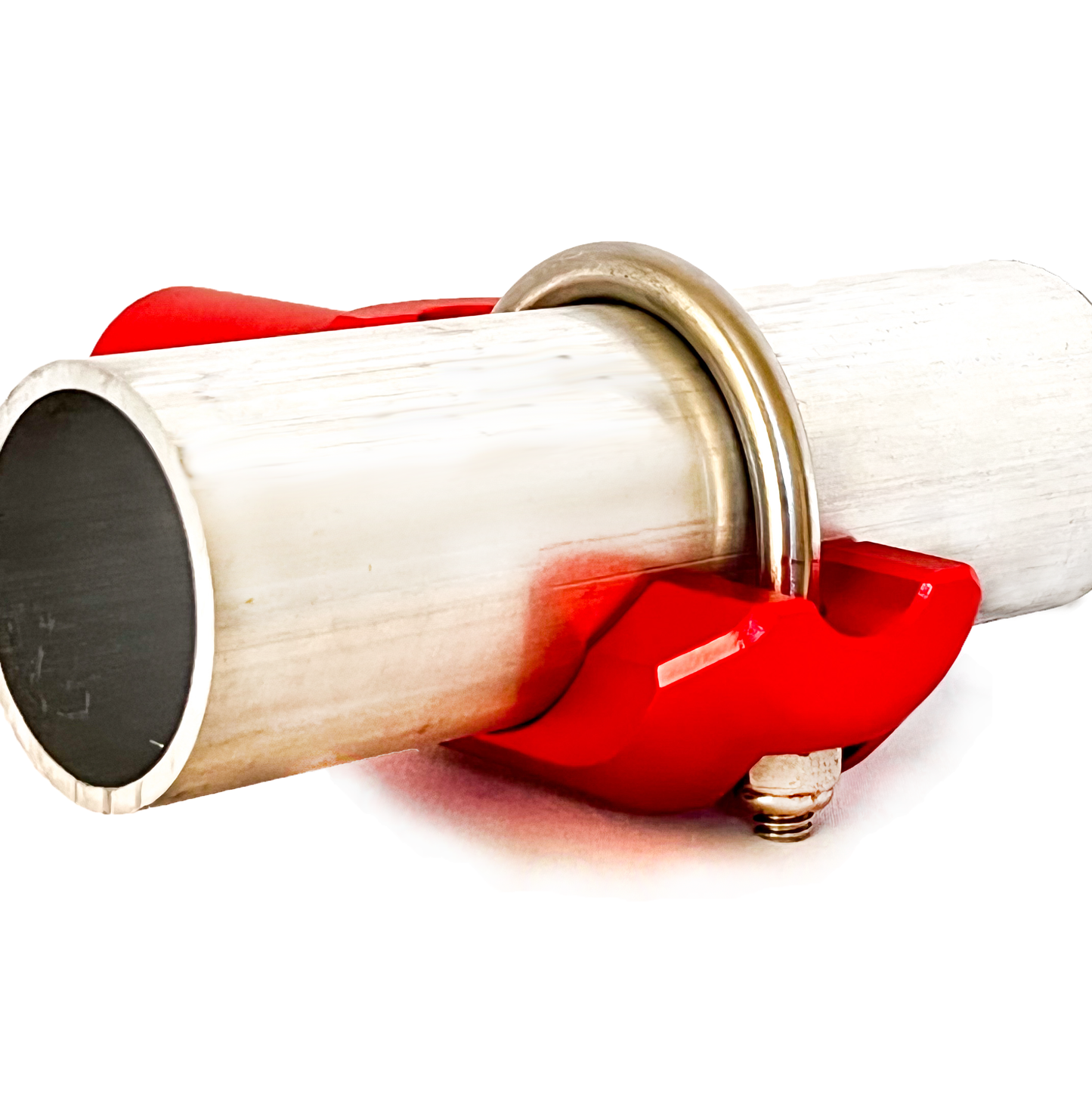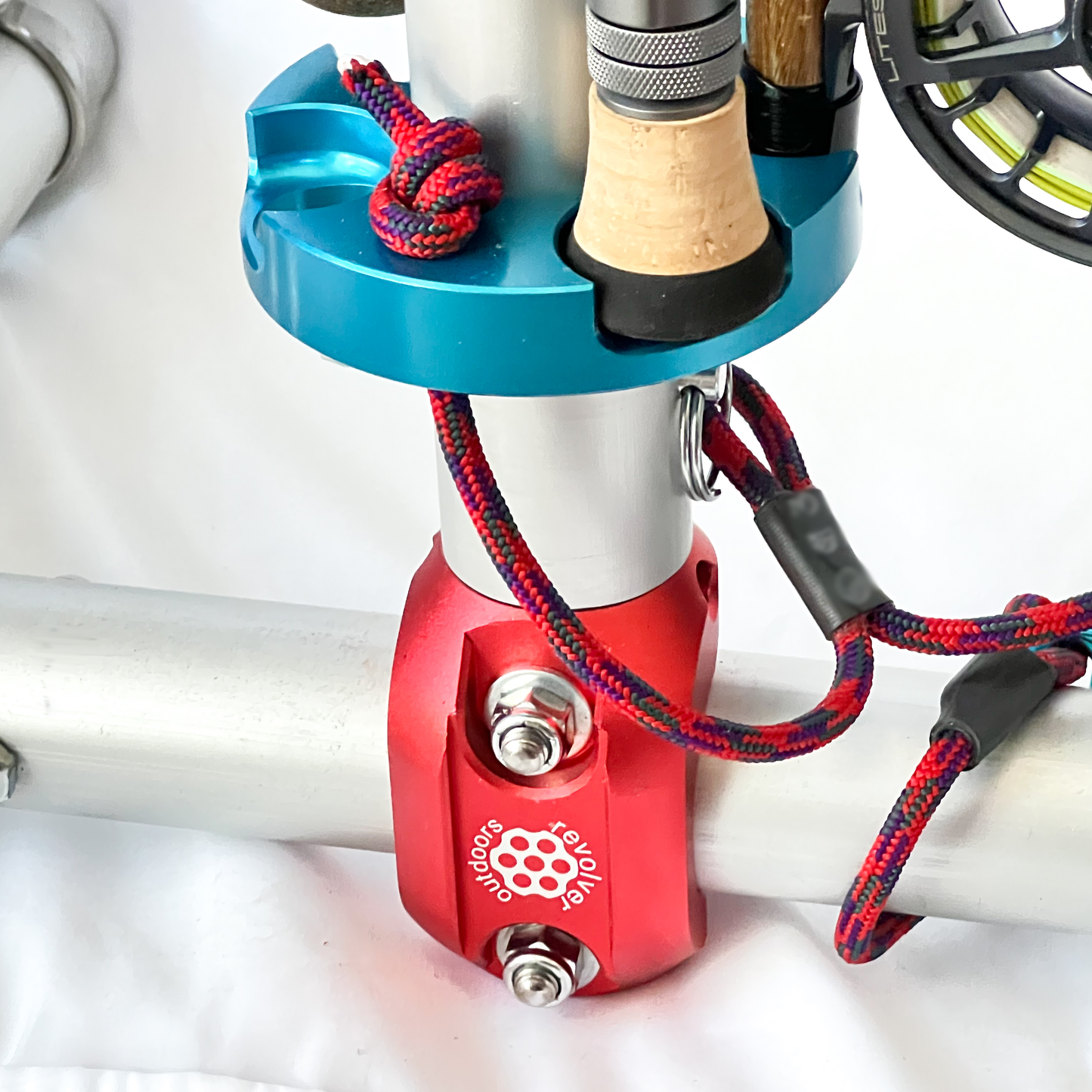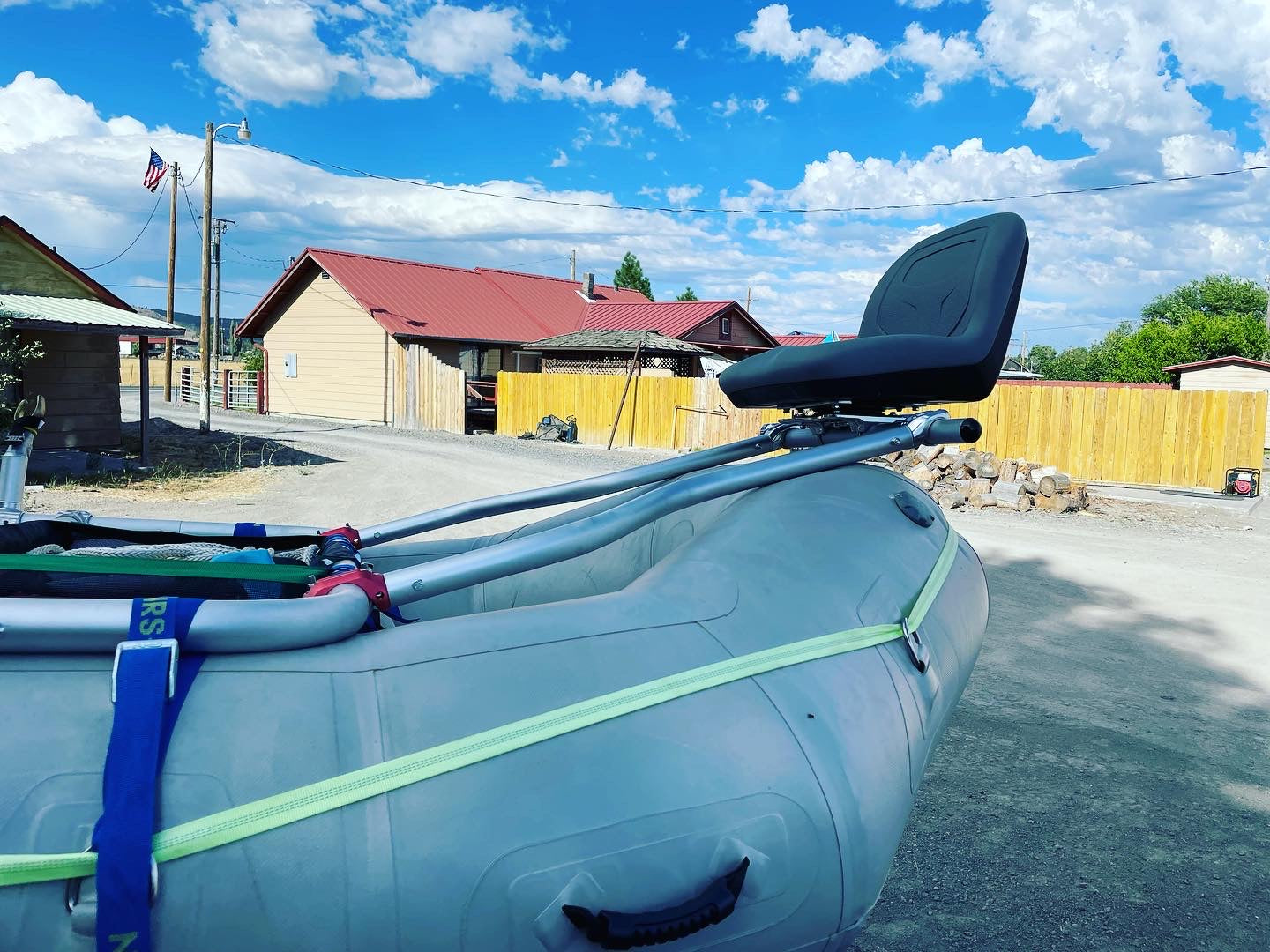 NRS to DRE clamp
Works perfectly to attach NRS tubular frame components to a DRE frame. These were the only clamps I could find to mix & max frame components. Used mine to attach NRS side rails to connect a motor mount to the DRE frame on my raft. Nice craftsmanship on the mounts, too.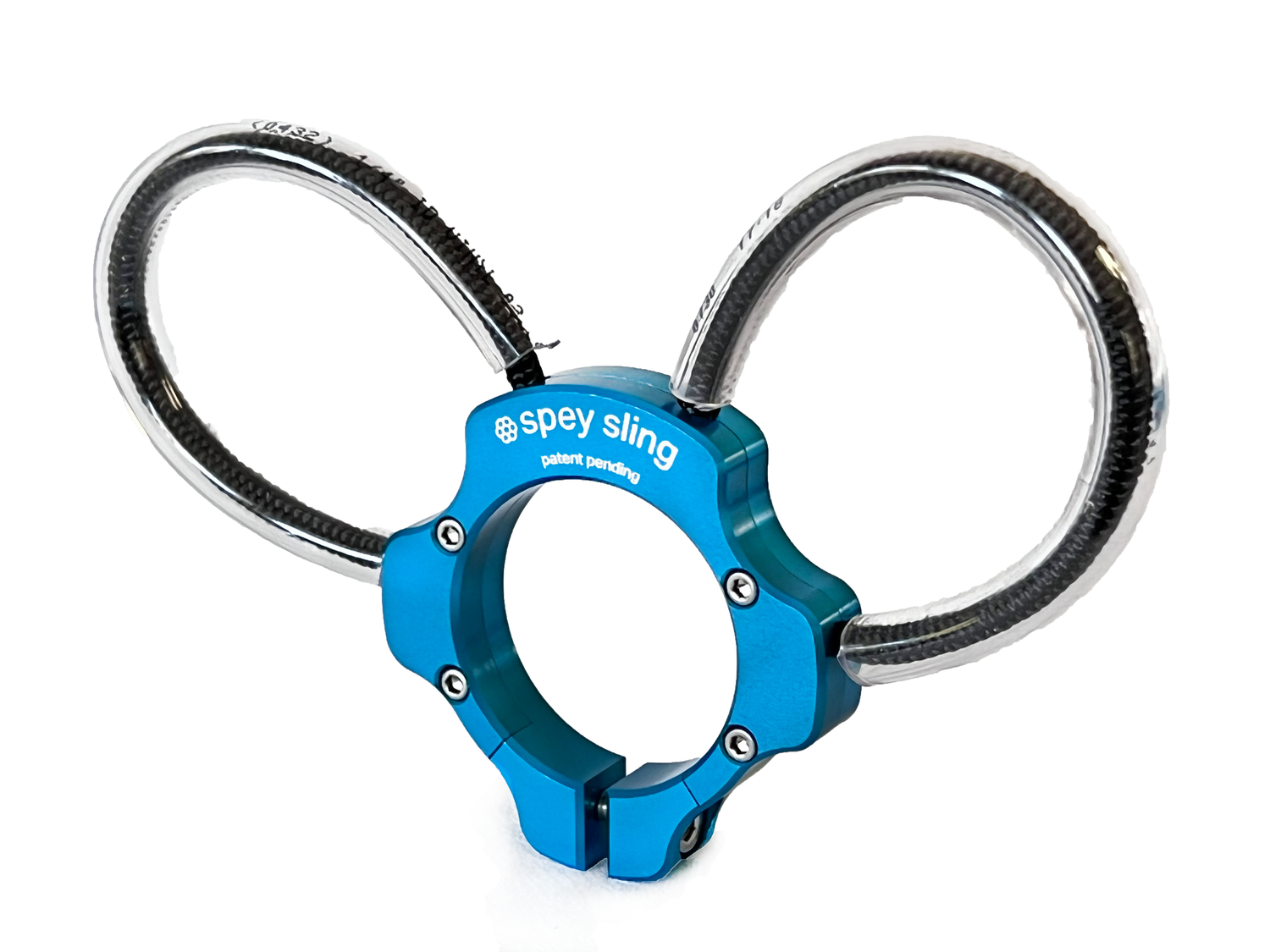 Protect Your Entire Quiver
The DDS alone get's you 90% there, but what about Steel Head season, when you need those big rods, fighting butts, two handed rods, and your whole aresenal to land the big one. The Spey Sling add-on is the answer.
Free Shipping

Enjoy free shipping on orders over $150. So add a few accessories to the basket.